Pieter Omtzigt (EPP/CD, Netherlands)
Lord Donald Anderson (SOC, UK)
Kerstin Lundgren (ALDE, Sweden)
Invite you to:
A Lunch Meeting on Sharia Law & Human Rights

Programme:
13:00-13:30:
Pieter Omtzigt – Dutch member of Parliament
Grégor Puppinck – Director General of the European Centre for Law and Justice
Shirin Musa – Muslim activist and director of Femmes for Freedom
Testimony by anonymous Muslim woman about her experience with Sharia law
13:30-14:00:
Open discussion with Members of Parliament
co-organized by inter alia: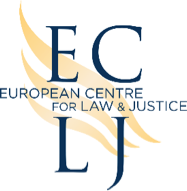 One Europe, One Law
Hereby, you are kindly invited to join a seminar on sharia law and human rights on 21 January, 1-2pm, in which we would like to hear your stance on the topic of human rights and sharia law.
The founding values of the Council of Europe – individual freedom, political liberty and the rule of law[1] – have ensured the peace and democratic development of European countries for seventy years. And in order to avoid contradictions between civil laws and cultural/religious customs Europe made a clear choice; we are solely ruled by civil laws. Cultural or religious institutions cannot impose decisions that are contradictory to European Law.
However, this political and institutional model is confronted with the claim of several States and minorities to make Islamic law (sharia), with its "revealed" origin, prevail on human rights and liberal democracy. Faced with this challenge to the principles underlying our legal system, the Committee on Legal Affairs and Human Rights of the Parliamentary Assembly of the Council of Europe has drafted a report entitled "Compatibility of Sharia law with the European Convention Human Rights," following which a resolution will be voted.
The preliminary draft resolution from 27 November 2018 recalls the incompatibility of Sharia law with the European Convention, in line with the case-law of the European Court of Human Rights. Indeed, in Refah Partisi (Prosperity Party) and others v. Turkey [GC] of 13 February 2003, the Strasbourg judges had already noted "that Sharia is incompatible with the fundamental principles of democracy, as set forth in the Convention," in particular concerning "its rules on the legal status of women."[2] The parliamentarians develop in the preliminary draft resolution other examples of incompatibility between Sharia law and Human Rights and denounce its application in Greece (Western Thrace) and the United Kingdom (Sharia councils).
The aim of this seminar of 21 January 2019, organized by the Dutch MP Pieter Omtzigt with the support of the European Center for Law and Justice (ECLJ), is to favor the adoption of this resolution by the Parliamentary Assembly. The speakers, women who have suffered the application of Sharia law and academics, will deepen the issue of the relationship between Sharia and Human Rights, focusing on women's rights.
[1] Statute of the Council of Europe, adopted in London on May 5th, 1949.
[2] ECHR, Refah Partisi (the Welfare Party) and Others v. Turkey [GC], nos. 41340/98, 41342/98, 41343/98, and 41344/98, 13 February 2003, § 123.